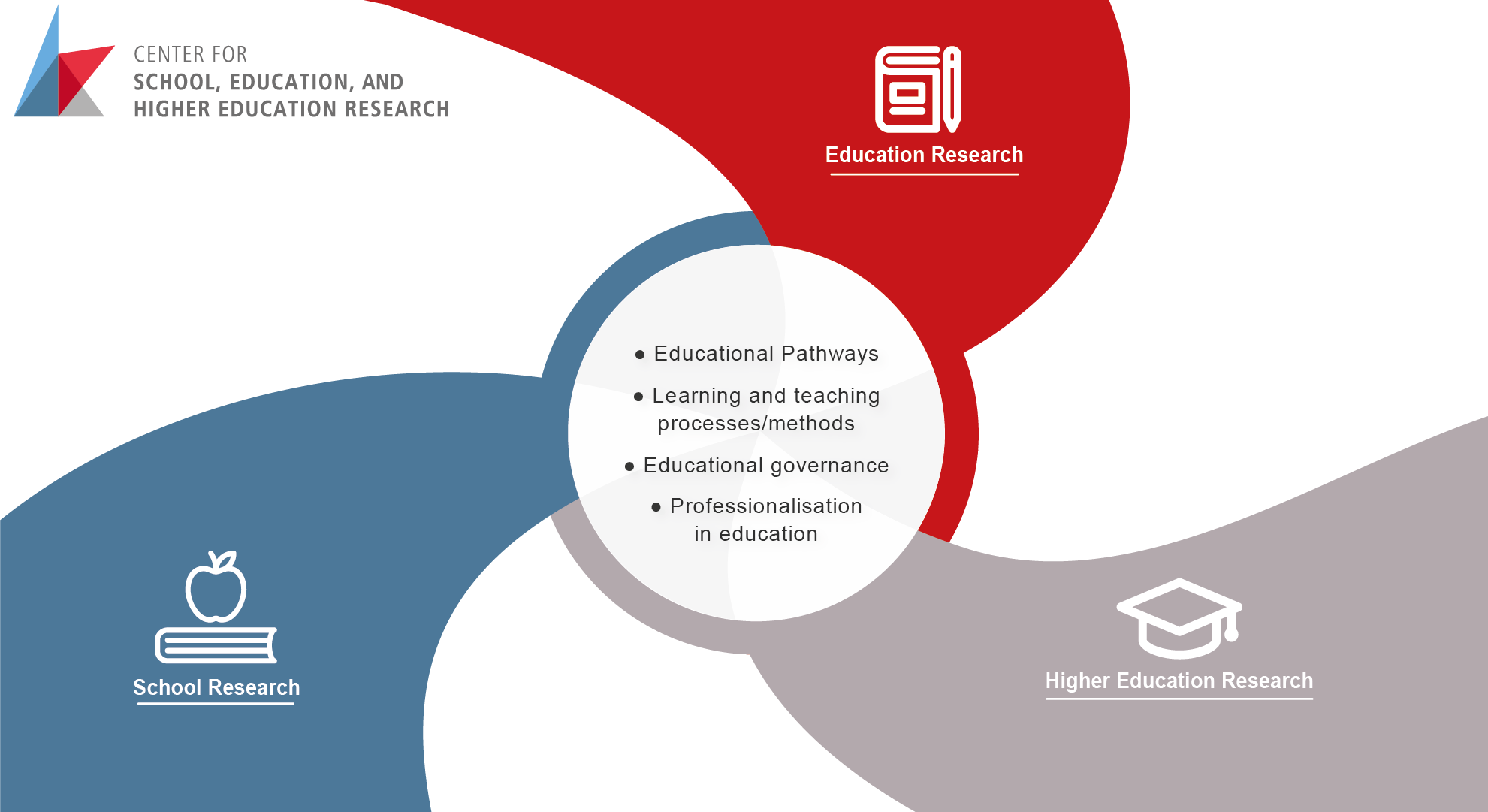 As a central point of contact for questions and concerns about school, education, and higher education research, the center pools the expertises of JGU that exist in different subjects. When addressing different research topics, the center works together with other research institutes at JGU and beyond.
In principle, the center examines conditions under which education and knowledge are developed in modern knowledge-based societies both within and outside educational institutions. The research that is undertaken here focuses on empirical and theoretical analysis of educational processes and educational institutions, analysis of curricula and teaching-learning processes, evaluation of actors in education, who design and implement these processes, and analysis of changes within society that have an impact on educational institutions. Within the three pillars of school, education, and higher education research, these four key topics are addressed primarily:
The four research topics lie at a right angle to the pillars of school, education, and higher education research; this facilitates the undertaking of jointly conducted, overlapping projects of the members. The center offers researchers and scholars a platform that supports them during exchange processes and participation processes while working on their research projects and while using different theoretical and methodical approaches. The platform's goal is, among others, the expansion and further development of the center's research activities in an interdisciplinary manner.